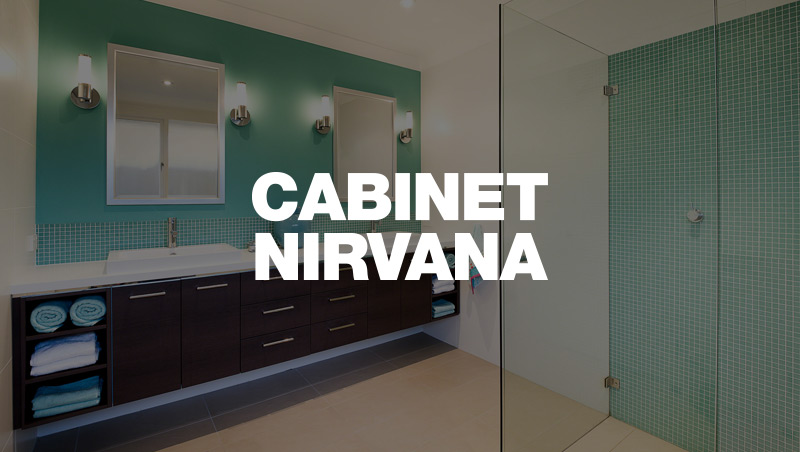 Like the kitchen, the bathroom is one of the most challenging and time consuming rooms in the home to design and/or renovate.
They can open the plug on any budget, no matter how small or large and not to mention they can be placed out of action for quite some time. It really isn't any wonder that no one wants to renovate or update their bathroom more than they need to, especially if it means going through all of this over and over again.
So what can stem the flow of needing to regularly update any bathroom? The answer is via an everlasting colour palette.
We have provided four colour palettes that are sure to be timeless and ensure you or your client won't be needing to update for many years to come.
All of these images have been sourced from www.houzz.com.au. Please note, goCabinets does not own the copyright to any of these images, we are just happy to spread the great variety of creativity we see within these cabinet designs.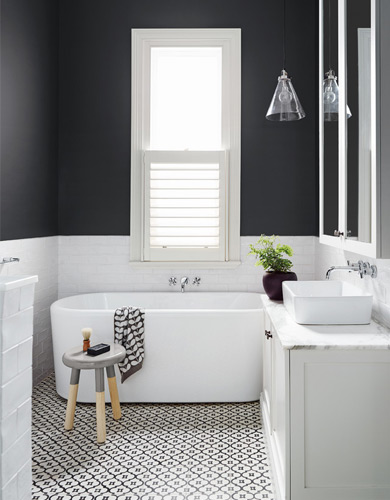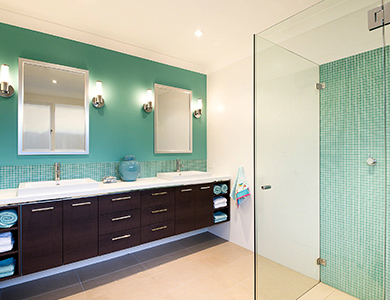 2. Aqua, Chocolate and White