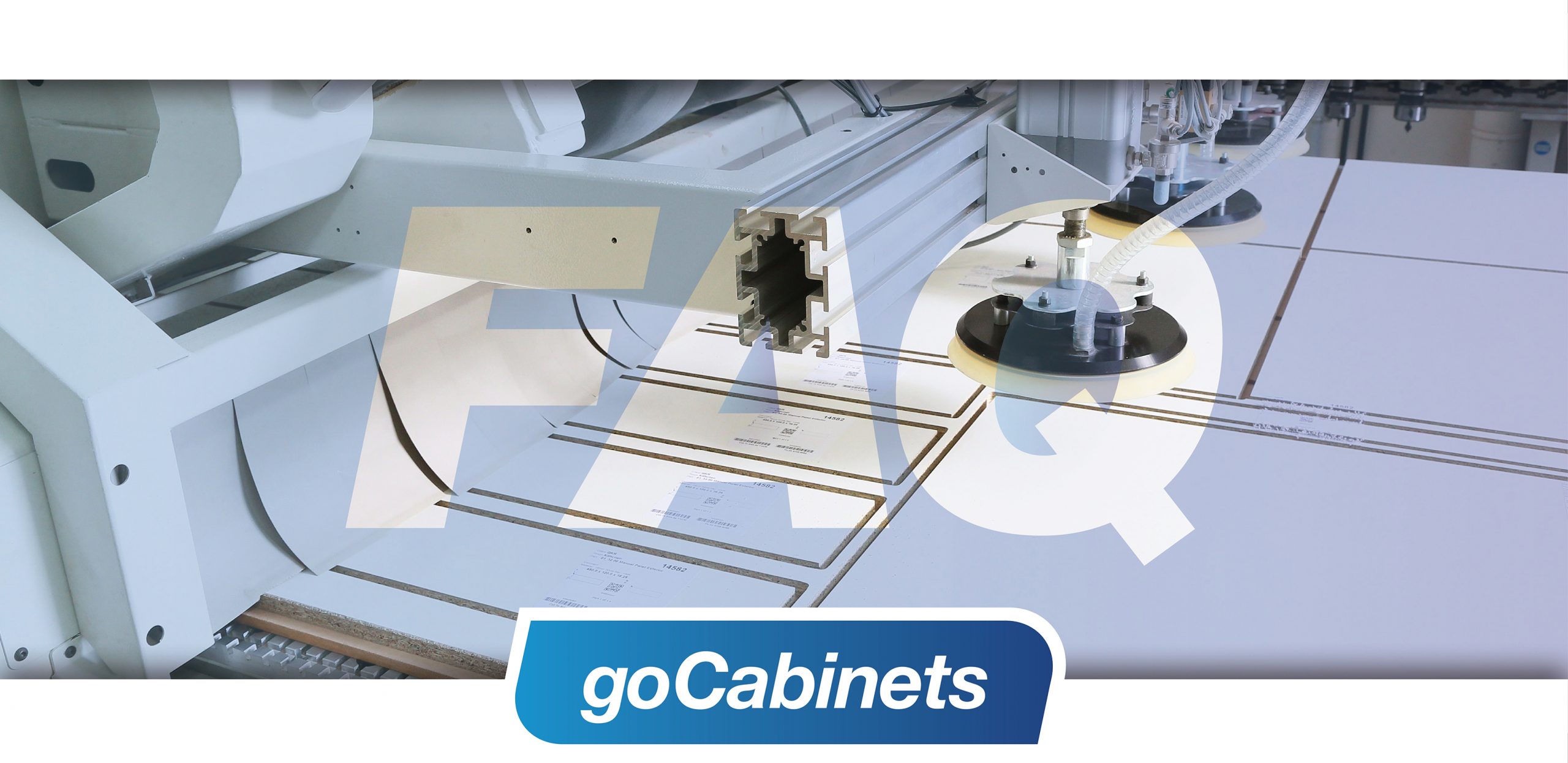 Online ordering has seen huge growth across the country in recent years and months. Products, groceries and so much more have been zooming across the country to meet online demand.
Cabinet makers and trade professionals have also taken to the benefits of online ordering, we have seen a steady increase in our own B2B online ordering platform, goCabinets with more and more users registering and utilising the online cabinetry ordering platform with great success. Some of the most frequent questions about the platform have been addressed below to help you understand why so many users are turning to goCabinets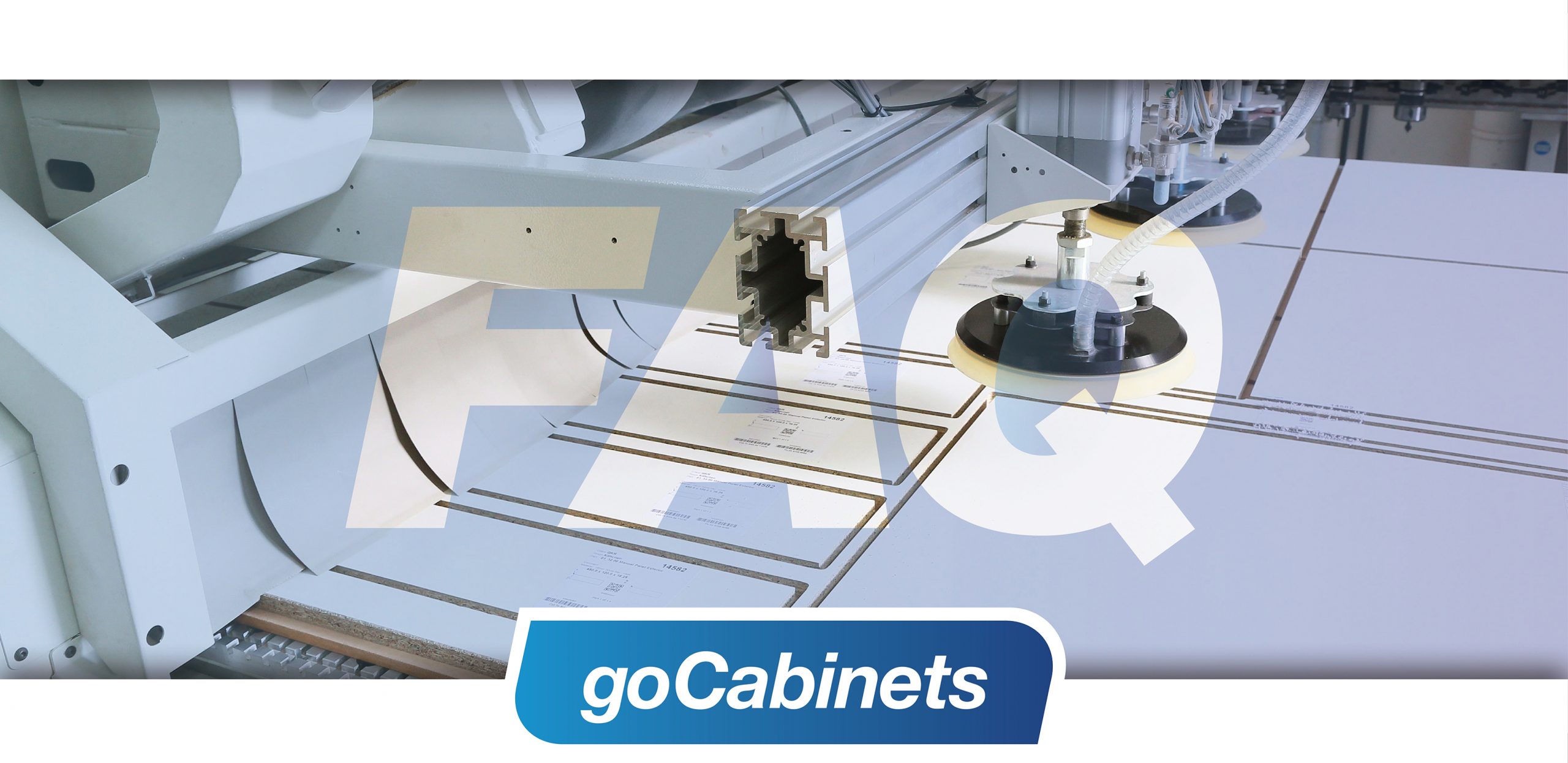 How "custom" are these custom cabinets?
Very. It's not just the height, width and depth of any cabinets that you can specify. There is also an extensive library of materials and hardware to select from, as well as specifications for door margins, shelf positions and more. Variation requests also make it simple to specify something particularly unique or abstract. The goCabinets platform is designed to make it fast and simple for you to order exactly what you need.
Who cuts the cabinets?
Local independent manufacturers from all across Australia use the goCabinets platform to streamline the ordering process for their trade customers. When you register for an account through goCabinets, you are aligned with the most suitable or nearest manufacturer using the online ordering platform.
What's the cost?
It's completely free to register and use the goCabinets platform. Cabinetry quotes are automatically generated as you add and customise your products in the system. This allows you to get a fast indication of pricing and keep an eye on your quote throughout your project.
Why should I use goCabinets?
Reflecting on what has been mentioned above, goCabinets' core benefits can be broken down to include the following:
Instant Quoting: Users don't need to send off a cutting list and wait hours or days for a quote to be returned. You can generate instant quotes at any time of the day or even in the middle of the night to send to your customers.
High Level of Customization: With a huge library of cabinets to customize and make your own, making changes to any cabinet is super simple.
Access: The simple and efficient connection to a manufacturer is what draws so many users to the platform. Small scale cabinet makers and trades can fulfill large scale projects with a simple connection to a local manufacturer and their machinery.
If you do have a CNC machine but are running at capacity, goCabinets means you don't have to turn away projects. You can cut the projects that you want and continue growing your business by ordering the rest through goCabinets.
Supporting Local: With all cabinetry produced by independent and local manufacturers, goCabinets is proud to support local business and encourage growth across the industry. We strive to streamline processes and help both you and your local manufacturer grow.
There are many benefits that have seen thousands of users connect to manufacturers through the goCabinets system. There is no need to purchase or download software. The goCabinets platform is conveniently accessible online to any user. To see how goCabinets can best streamline your processes and grow your business, register for your free account or get in touch with the team today.