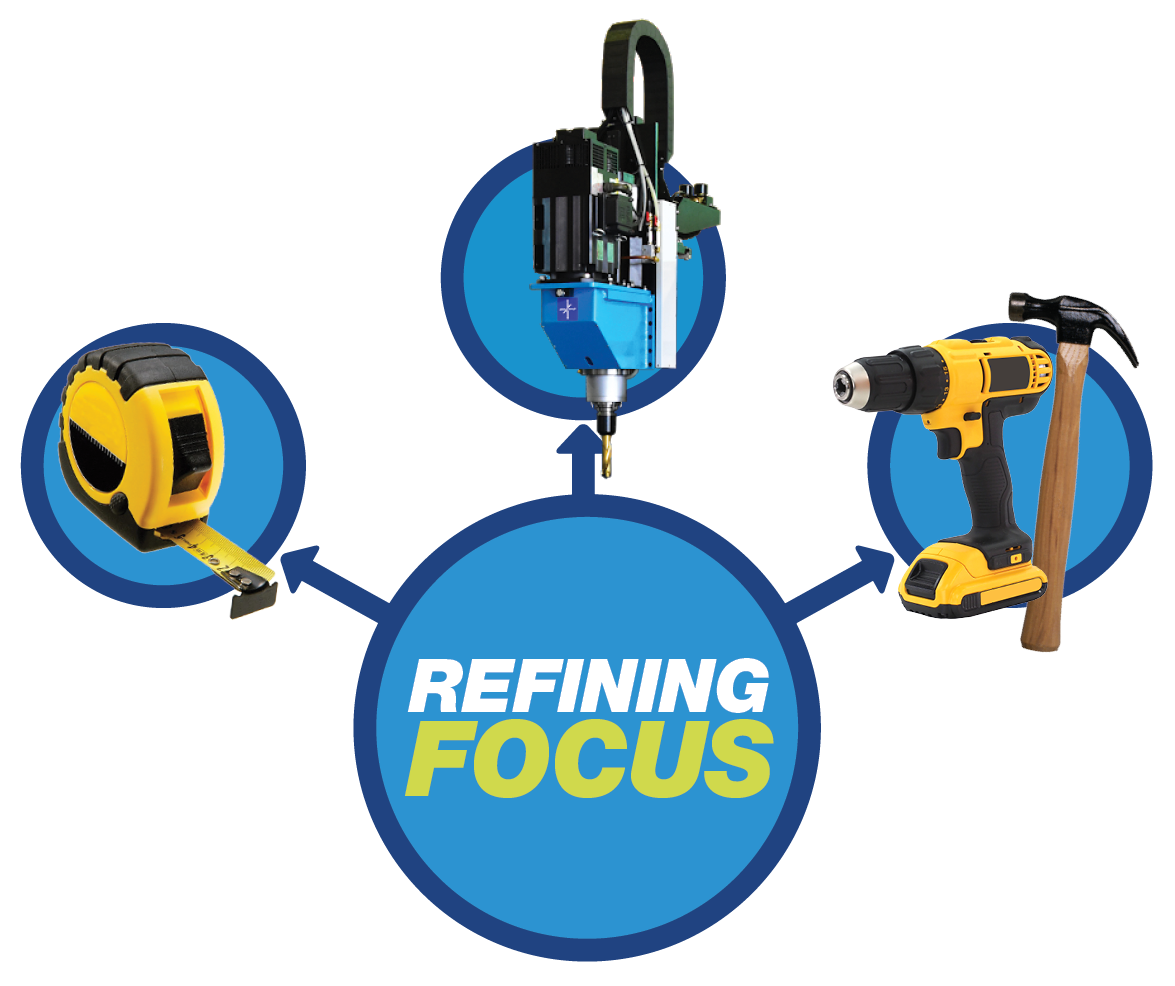 In 1913, Henry Ford installed the first moving assembly line and changed the production world forever. This innovation reduced the time it took to build a car from 12 hours to 2 and a half hours. 
A key aspect of this efficiency and success came from the level of specialization that was required for each worker. The production process was broken down
and each worker trained and perfected in one single task.
The above "history lesson" is not to promote this exact level of specialisation but to showcase how much time and efficiency can be gained when your focus is not divided across multiple tasks. Most businesses have an understanding of this and put this into practice but in some smaller businesses there seems no clear way to refine your attention when many hats are required to be worn by few staff. 
To apply this to cabinet making, you can see medium and larger businesses able to achieve similar efficiency. To breakdown just a few roles which are often conducted by a set team or employee:
Measuring and Quoting
Production
(Broken up further depending on levels of training and machinery)
Assembly
Installation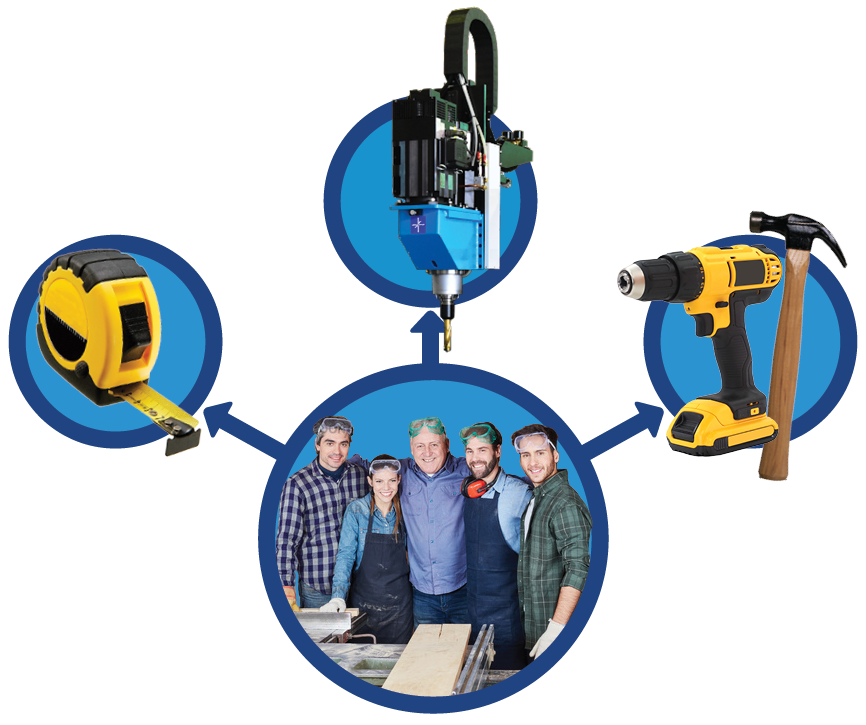 If you're a smaller or even single man operation, it can be impossible not to divide your attention when taking on all of these crucial roles. This is where the decision may come to instead remove one or some of these roles from your plate. Outsourcing some of your roles through other local businesses may allow you to focus your time better and help grow rather than hinder your business. You may return less from each job but the time you save can allow you to take on even more jobs and build your business even bigger in the long-run. Check out a few ways to achieve this below.
Ordering Cut-to-Size while still handling Assembly and on-site tasks
With less time spent cutting jobs yourself, you can accept more jobs and focus your efforts towards measuring, assembly, or installation. Your chosen supplier may be able to offer assembly as well and further refine your focus. Add your mark-up to the cabinetry and still gain profit from both your labour and the cabinets themselves. If you don't have existing cut-to-size connections, goCabinets is able to connect you with a local manufacturer and provide you with a real-time quote so that you can quickly apply your mark-up and return to your customer. 
Subcontract your assembly/ installation
Production may be your passion and you don't see yourself dropping those tools sometime soon. In this circumstance you can hire a local installer to complete your projects while you work your way through more jobs in the workshop. 
These two examples show how you can focus your own efforts towards only particular tasks while still leaving behind completed projects. Devoting less of your time to certain jobs can allow you to perfect the tasks that you do complete, get more work out the door, satisfy more customers, and grow your business even further.