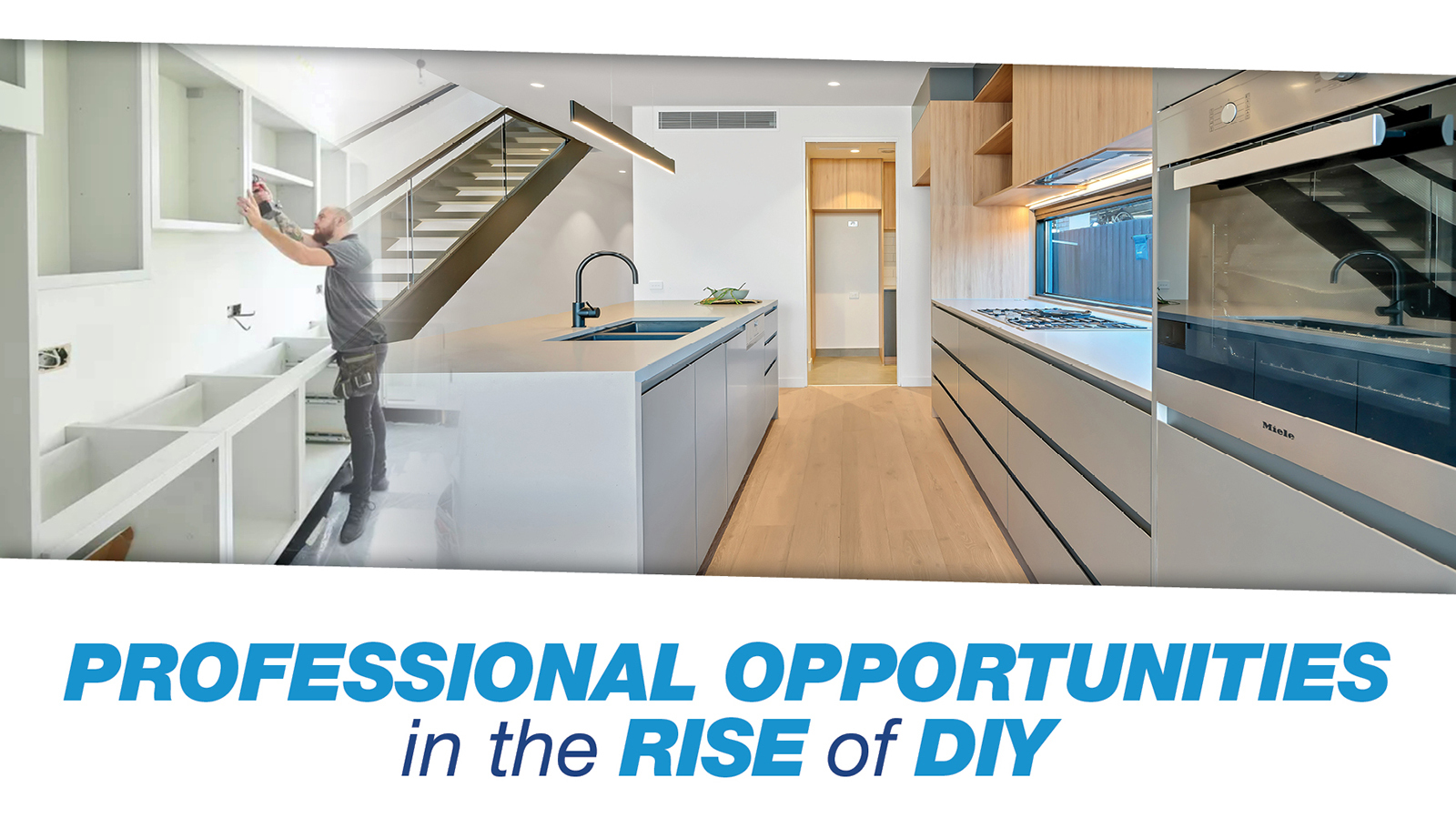 The Do-It-Yourself movement is strong in Australia and with people spending much more time at home recently, many have looked to start up projects of their own. While the choice to go it alone would lead you to consider a negative impact on professional trades, there is plenty of opportunity and benefits for professionals. We've outlined just a few below.
Renovation is in the air
It's not a coincidence that when a new season of a renovation show airs, plenty of home projects around the country start up. People get motivated and excited about what they could do with their own home. The same thing goes when people start seeing great DIY projects posted on their social media pages. However, not everyone has the time, expertise, or even the desire to DIY. That doesn't mean the motivation for an updated kitchen goes away. This is where the call or search for a professional comes in.
DIY isn't always an option
If someone gets the DIY bug and wants to get as much done as possible, there's always things that they can't or shouldn't do themselves. That's not just electrical and plumbing. For those higher quality or skilled finishes, a professional is usually the way to go.
DIWhy?
For every stunning DIY project, there's countless others that just aren't up to scratch or never reach full completion. The motivation may have been there in the beginning but lack of time, calculation or even effort can often plague a project and leave some asking "what could have been?".
So how do bad or incomplete DIY projects help skillful tradespeople?
1. The first answer is pretty clear. No one wants to look at an eye sore for too long, yet alone use it repeatedly. When enthusiastic DIY'ers are left with half a bathroom or kitchen for too long they eventually need to accept that they don't have the time to get it done themselves. This often either leads to a slab of beers and a mini working bee with mates or the smart choice, hiring a professional.
2. Setting an example. Just as previously mentioned, seeing good renovations and DIY jobs get people excited to start a project of their own. On that same note, seeing BAD renovations and DIY projects get people looking for an expert who knows what they're doing.
While the rise of DIY is seeing some turn away from professional installation, obviously not every DIY'er wants to cut all their board and build their designs from scratch. Sometimes a flat pack solution is enough to satisfy their DIY desires. Customers shouldn't need to turn to a hardware store for their needs. If you can cut it, then you can supply it. If you can't cut it, then you can still supply it by looking to goCabinets.
Opportunity is around every corner in this DIY boom, whether if it's simple guidance in design and measuring or supplying product now and in the future. Find your opportunity to get involved.