Features & Benefits



Why Australian Cabinet Makers and Builders are using goCabinets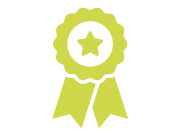 goCabinets software is the Australian standard in 'cloud' based cabinetry software. And best of all, goCabinets is completely free. Please take some time to read about its benefits.
No fees - EVER
goCabinets is a completely free online cabinetry ordering software designed specifically for quoting, ordering and storing your cabinetry projects. goCabinets, and its revolutionary cabinet making software doesn't want the price of software to be detrimental to you improving your cabinetry business.
Instead of charging you to be a goCabinets member, we want to help set you up as quickly as possible, so you can see the great benefits behind our amazing Australia-made cabinet making software.
Projects sent in one-click
Simply send your cabinetry project orders with one click then let goCabinet's software handle all the rest. Our cabinet making software uses the best CNC manufactures, local to your area across various states in Australia and New Zealand. Once your job has been sent, your order is already in the queue for production. Track your cabinetry job with updates and notifications on when your project is on its way to its destination, flat packed and ready to install.
Create quotes instantaneously
Take the frustration out of quoting by using goCabinets intelligent quoting cabinetry software system. Enter your project details and receive approved quotes in real-time from your local CNC manufacturers. Rest assured knowing your quote is accurate to the exact measurement, no hidden material costs or labour fees all within goCabinets sleek cabinet making software interface designed to maximise your project efficiency.
Fair business
goCabinets maximises your project efficiency and minimises your costs. We believe in fair business and correct business ethics; this is why we use a competitive sliding variable commission payable only by our selected manufacturers selected and set within our revolutionary cabinet making software system. This cost helps pay for credit card processing fees, merchant account fees, site improvements, hosting bandwidth, our support staff, and automated email marketing to name a few.
Projects stored securely
Let's face it, not all of us have the greatest systems when it comes to tracking our quotes, projects and orders. With goCabinets and our cabinet making software, we take care of all this. Every project quote and order are stored securely in our 'cloud' based in Australia. Your projects can be backed up as you please, but will always be available for retrieval in the goCabinets 'cloud'.
Help desk support
goCabinets support is for both manufacturers and goCabinet members. Our dedicated team of support staff are professionally trained and focused on delivering a high level of customer service. goCabinets support is available during normal business hours via phone and email. We also have a thorough list of Q&As section that may cover your need. Understanding and utilising the vast benefits of our cabinet making software is important to us, and we're here to answer any queries.
Supporting local business
goCabinets is an innovative cabinet making software solution supported by professional cabinet makers, builders and CNC manufacturing companies across Australia and New Zealand. goCabinets hand picks the best CNC manufacturers, local to the project area, guaranteeing a quality job with a competitive cost and efficient project return time.
Try goCabinets - risk free
As there are no setup costs or hidden fees, there is absolutely nothing to lose by giving goCabinets a try. Sign up today for your free account and see for yourself why so many Australian builders and cabinet makers are not only mesmerised by our ground-breaking cabinet making software but experiencing better and more streamlined business than ever before.
Reasons to become a goCabinets Customer
Easy to use and FREE to become a member.
Keep track of jobs and get completion dates.
Access high tech machinery for guaranteed quality cuts.
No need for a factory or machinery, meaning less overhead costs.
Efficiency with prompt turnaround times.
No need to produce cut lists.
Fully mobile, log on any where, any time.
Flexibility of being able to customise every product.
Access to a comprehensive library of cabinets, cabinet products, boards and hardware.