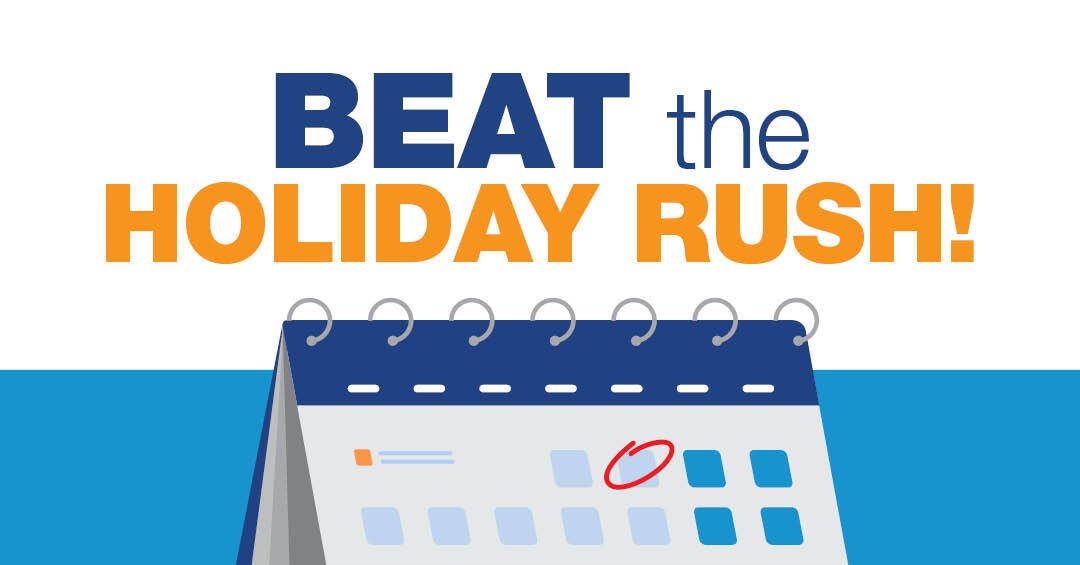 It's that time of year again when we need to gear up for the holiday season. And guess what? Santa is not the only one making a list and checking it twice – manufacturers across the country are doing the same! That's right, it's time to get those orders in early to ensure a stress-free Christmas break.
There are three key recommendations we have for you to help you achieve this:
Sign in to your goCabinets account and check any updates, posts or lead times that have been provided by your manufacturer.
Speak with your manufacturer to discuss their closing dates and your project.
Start quoting your project ASAP to ensure you can meet any deadlines.
Now, I can understand if the hustle and bustle of work already has you feeling overwhelmed. But trust me, submitting your cabinet orders in advance is a small effort that will save you huge headaches down the line. Here are a few reasons why it pays to be proactive:
Picture this: it's two weeks before Christmas, and you're scrambling to get everything in order before the well-deserved break. Every tradesperson and their brother is also trying to do the same. The demand for custom cabinets skyrockets during this time, causing the production queue to stretch longer than Santa's naughty list. By submitting your order early, you'll secure your spot at the front of the line, ensuring timely delivery and avoiding any last-minute panic.
You know the saying, "The early bird catches the worm"? Well, in our case, the early order placer gets the best materials. Cabinet making companies, being the responsible bunch they are, need to plan their stock and ensure they have enough raw materials to meet their customers' needs. By submitting your order ahead of time, you not only give them a heads-up but also secure the availability of the specific materials you desire.
Peace of Mind for the Holidays
Let's not forget the most important aspect of all – your peace of mind. As the Christmas break approaches, you deserve some well-earned rest and relaxation. By submitting your orders early and getting them off your plate, you can enjoy the holidays stress-free, knowing that your customers' cabinets are being handled with care and will be delivered on time.

So there you have it, folks. Don't be late to the party – submit your cabinet orders early and enjoy the benefits of beating the holiday rush. You'll secure your spot in the production queue, have access to the best materials, ensure top-notch quality, and have the peace of mind to fully enjoy the festivities.
Remember, it's all about planning ahead and giving yourself the gift of a stress-free holiday season.
Cheers to early orders and happy cabinet making!