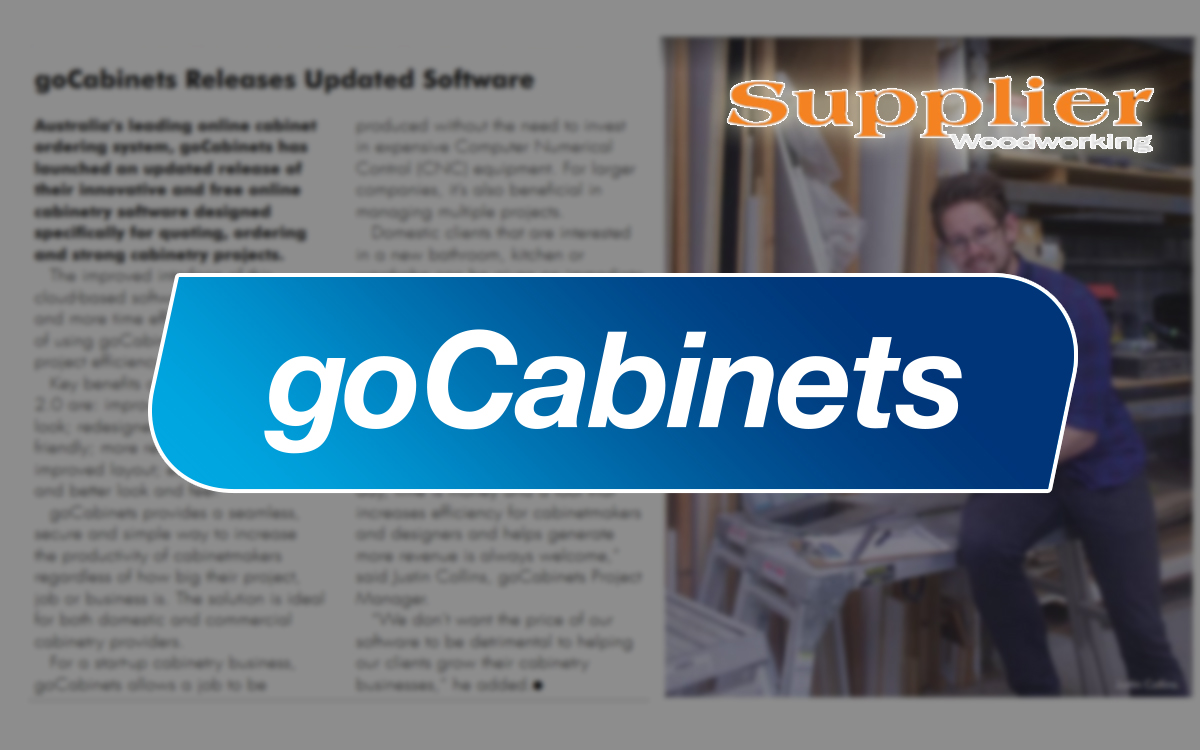 Recently we got a write up in the leading publication for the woodworking industry, the 'Supplier Magazine', which is the authority on all things design, materials & technology.
Have a read of the article below: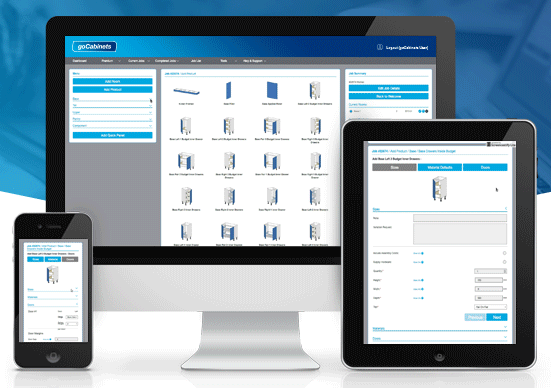 goCabinets Releases Updated Software
Australia's leading online cabinet ordering system, goCabinets has launched an updated release of their innovative and free online cabinetry software designed specifically for quoting, ordering and storing cabinetry projects.
The improved interface of this cloud-based software is user-friendlier and more time efficient. The objective of using goCabinets is to maximise project efficiency and minimise costs.
Key benefits of goCabinets Version 2.0 are: improved content; streamlined look; redesigned to be more user friendly; more relevant content; improved layout; easier to navigate and better look and feel.
goCabinets provides a seamless, secure and simple way to increase the productivity of cabinetmakers regardless of how big their project, job or business is. The solution is ideal for both domestic and commercial cabinetry providers.
For a start-up cabinetry business, goCabinets allows a job to be produced without the need to invest in expensive Computer Numerical Control (CNC) equipment. For larger companies, it's also beneficial in managing multiple projects. Domestic clients that are interested in a new bathroom, kitchen or wardrobe can be given an immediate quote at the design stage and the order submitted in real time to the manufacturer for processing.
Commercial clients enjoy the same benefits regardless of the size of the project or job. "Our customers are loving the new version because it allows them to be more productive. At the end of the day, time is money and a tool that increases efficiency for cabinetmakers and designers and helps generate more revenue is always welcome," said Justin Collins, goCabinets Project
Manager.
"We don't want the price of our software to be detrimental to helping our clients grow their cabinetry businesses," he added.●
If you're not using goCabinets you need to be in 2017. For more info contact Justin on 03 5254 3274 or justin@cabinetsbycomputer.com for a chat.