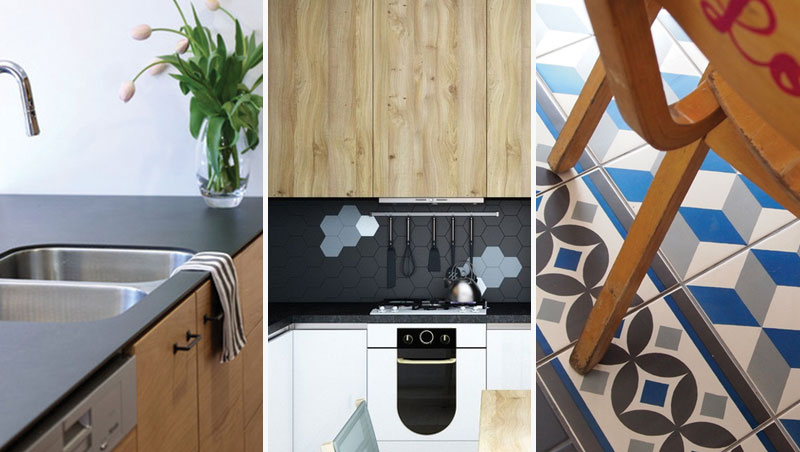 As we wave goodbye to the summer holidays and begin getting stuck into work for the remainder of the year, here are the kitchen trends that are set to be big in 2016.
For more information regarding the kitchen trends for 2016, visit www.houzz.com.au
Thin Benchtops
Although there will always be a demand for the thicker 40+ millimetre benchtops, expect to see a demand in thinner benchtops. With new technology, benchtops are now available in slabs as thin as 3 millimetres. This allows the texture of the benchtop to tell the story.
Metals & Metallics
Despite being hugely popular over the past few years, it looks as though warmer metallics such as brass, gold and copper will continue to be popular in 2016. Particularly as a minor feature such as a pendant light or tapware.
Vintage Flair
Renovators who aren't fans of the sleek, contemporary kitchens that lack that 'home' feeling will be pleased to hear that designs that blend funky, contemporary style and vintage flair will be the key to 2016.
Natural Materials
It isn't any wonder that whilst our lives become more high-tech, the more we want to surround ourselves within mother nature. Reclaimed woods, concrete and natural stone are the obvious choices here, however look out for bamboo, river rock and oxidised metals.
Porcelain Surfaces
Despite not being the newest material, it is certainly a newcomer as a surfacing material. Porcelain shares similar characteristics with engineered quartz based stone, however porcelain has a better resistance against heat, flame and stains.
Geometric Patterns
Expect to see the addition of geometric patterns within your kitchen designs, particularly within splash-backs. These shapes will add a sense of dimension and can suit contemporary or traditional spaces.