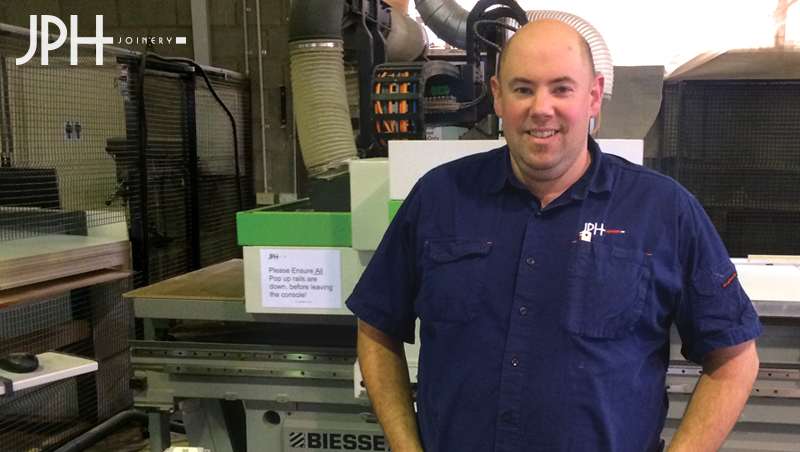 Name: Josh Hutton
Business: JPH Joinery
Location: Belmont, Geelong, Victoria
Years in Industry: 17
Q. How did you get into the industry?
A. I was interested in wood work and cabinetry within school. I then completed a pre-apprenticeship at my local tafe before receiving my apprenticeship.
Q. What has been the biggest change within the industry since you started?
A. Changes to hardware and the use of technology through software.
Q. Best thing about being a cabinet maker?
A. Being able to work with the client on their dream kitchen or bathroom and seeing the finished product.
Q. Where do you see your industry heading?
A. The industry is definitely changing, I think manufacturers will become more involved in trade.