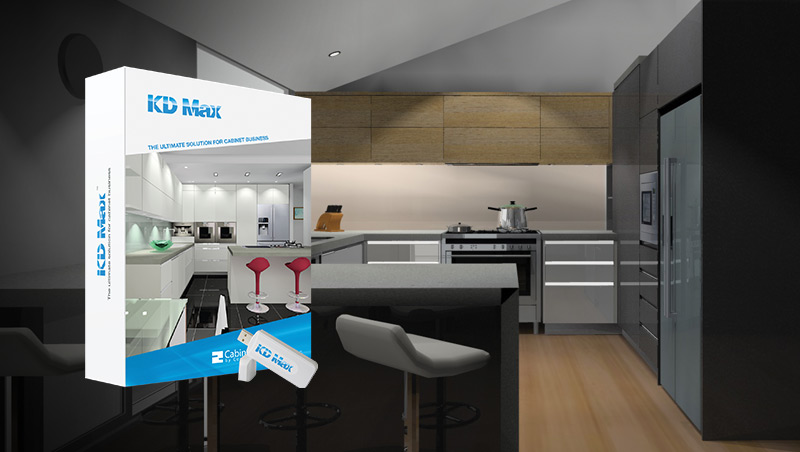 Starting a new business in a small town can be tough, particularly when there is a lot of competition. Richard Toye, owner of Cabinetz in Mandurah WA, has put in a lot of hard work – and in part, attributes the rapid growth of his fledgling business to KD Max.
Cabinetz first opened its doors in 2014. Or, as Richard jokes, he opened his van because he couldn't afford to rent a premises. In the early months, the mobile cabinet maker found it very hard to win business – word of mouth referrals were non-existent and he was competing against more established cabinet makers in the area. Today, business is booming thanks to his investment in KD Max.
KD Max delivers a valuable point of difference
Richard knew that he needed a way to differentiate himself from other cabinet makers and he knew that this differentiation should come in the form of technology.
"I'd used other 3D design software back in the UK and knew how effective it could be in winning jobs. So I did my research about Australian software options and KD Max emerged as the clear winner," he said.
Since implementing KD Max, Richard has never looked back. He found the software very easy to pick up, and is now winning projects thanks to the 3D images that he can create.
"Wherever possible, I provide the design services for free. The drawings aren't too detailed – I'll show the basics of how their kitchen will look. I'm happy to do it for free because 99% of the time, I'll win the job from these pictures," said Richard.
"Today's customers are very visual. They want to see exactly what they're getting – particularly given that a kitchen can cost upwards of $30,000 to build."
KD Max features save time
As a small business, Cabinetz needs the ability to respond fast to customer quote requests. "When you price a kitchen, you have to visit the site, measure up, complete a design and cost the job – prior to KD Max, it could take up to a week to do all of this. By the time I responded with a quote, the job would be gone," said Richard.
"With KD Max, I can draw something within an hour and get a quote to the client in the same day."
Richard is working with Cabinets by Computer to enhance the features of his KD Max program, adding cutting lists and pricing to automate the program and save even more time.
Written by Cabinets by Computer.
"
I'd used other 3D design software back in the UK and knew how effective it could be in winning jobs. So I did my research about Australian software option and KD Max emerged as the clear winner.

"