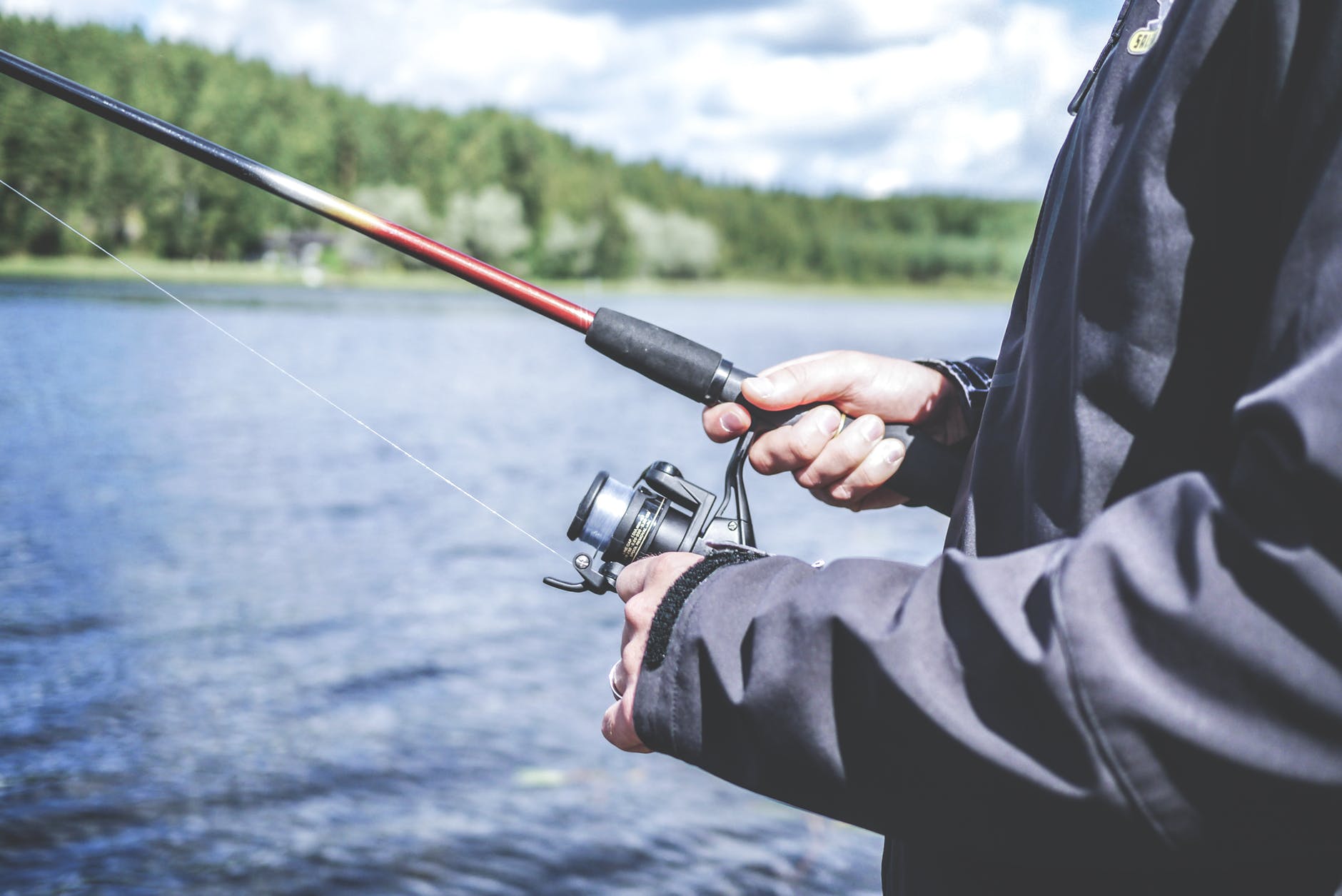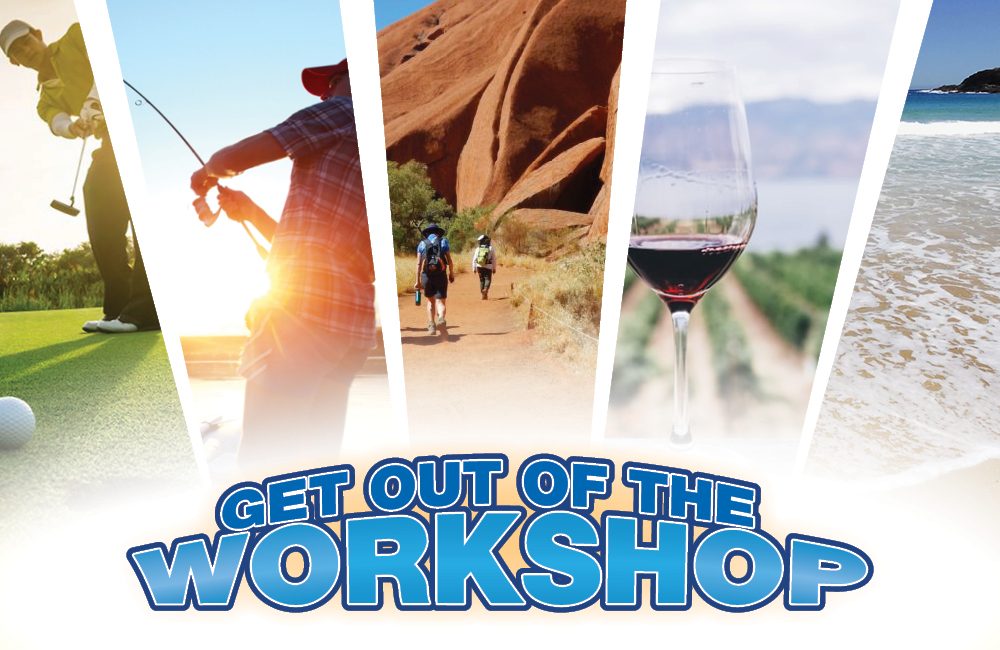 Explore the country and the countless activities and thrills that can be had as goCabinets shows you what you can get up to when you get out of the workshop.
Australia is a nation filled with great fishing. There are unique and wonderful spots in every part of the country. goCabinets has found a destination in each state to ensure whether you are home or away, there's somewhere to drop a line and a memorable experience to be had. So get out of the workshop and get fishing!
Western Australia
Exmouth
There's a big reason why this town of only 2,500 locals brings in more than 300,000 visitors a year. The vast and beautiful Ningaloo Reef is a world heritage site that supplies Exmouth with some of the most diverse and beautiful fish that call the colourful corals home.
Plenty of Marlin and other Billfish fill these waters for those after big game. It's the abundance of Bonefish however that brings plenty of fly fishermen to the area. A fish that is seldom found in comparable locations but bites here for almost the full 365 days.
Hundreds of fish make this a prime location to enjoy the sport. The best fish aren't always the ones you catch though, with giant and majestic Whale Sharks swimming through these waters you can surely seek an experience to remember at Exmouth. 
New South Wales
Jindabyne
If you're going to be up for some Lake fishing then Lake Jindabyne is one of the best places to catch a plethora of Trout. With Brook, Brown, and Rainbow Trout found in the Lake as well as Atlantic Salmon you are bound to get in some good fishing at this Snowy Mountains' based lake.
Trolling, spinning, inducing bait, and fly fishing are all permitted on the lake so if you have your special style, you're free to let loose on Lake Jindabyne as well as the surrounding Snowy, Eucumbene, Thredbo and more rivers that lead into the lake.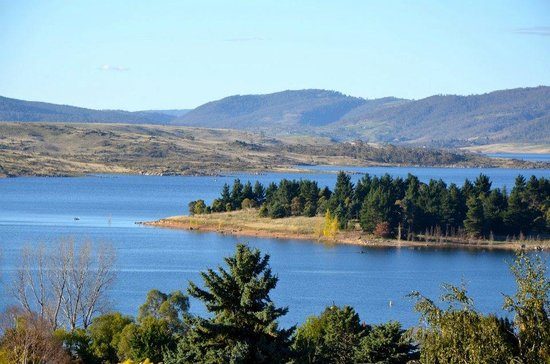 South Australia
Port Lincoln
Beaches, jetties, and rock fishing spots are abundant in the self-claimed "seafood capital of Australia". There's also plenty of charters heading out to sea from the town marinas. Whiting, snapper, salmon, squid and more are found year-round and filled with Bluefin Tuna and Yellowtail Kingfish from late Summer into early Autumn there is plenty of good fishing that makes Port Lincoln one of the most popular locations in the state to drop a line.
Get out on the ocean, catch a sunset from the beach or feast on some local seafood. There is plenty to make your time in Port Lincoln a cherished trip away.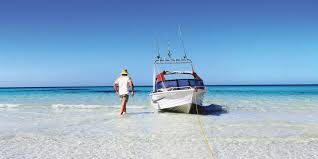 Victoria
Lakes Entrance
The perfect base to set-up for an exploration of the Gippsland Lakes regions. The Gippsland Lakes are actually the largest inland water system in the Southern Hemisphere and filled with the likes of Flathead, Mulloway, Bream, Perch, Luderick and more.
If you eventually find yourself yearning for the surf, you can even follow your way to the coast to find yourself some Gummy Sharks or Snapper.
Lakes Entrance has something to offer all year round in fishing but its surrounding parks, beach and wildlife make it a fantastic family destination as well.
Queensland
Cairns
Ever heard of the Great Barrier Reef? I would doubt it if you claimed you hadn't. One of the natural wonders of the world and arguably the greatest attractor of fish as well. Cairns has the closest major port to the natural beauty and as such provides access to some truly magnificent fish.
Also known to some as the "Black Marlin capital of the world", Cairns has seen record breaking size Black Marlin caught in the area. Whether you're after beauty, big game, or simply a great experience, Cairns is a must visit spot.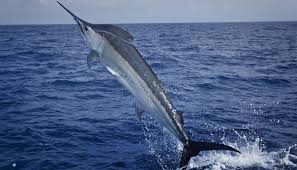 Northern Territory
Kakadu National Park
Another world heritage site, Kakadu National Park is not only home to some of greatest natural beauty but also to some of the best Saratoga and Barramundi fishing in Australia. With an experienced (and permit carrying) tour company you can find yourself in some of the best fishing spots of your life. During wet season, the rivers of Kakadu such as the South and East Alligator river are prime spots to find an inundation of Barramundi. 
A fantastically peaceful and almost spiritual adventure awaits alongside some great fishing in the beautiful Kakadu National Park. 

Tasmania
St Helens
Sheltered from winds on the East coast of Tasmania, St Helens is known to some as the game fishing capital of Tasmania and offers mild weather for both off-shore and on-shore fishing on Georges Bay.
Surrounded by jetties and prime spots to sink a line, Georges Bay gives you the opportunity to hook Sand Flathead, Bream, Silver Trevally, Snapper and King George Whiting. If you're looking to jump into a boat you can also catch yourself some Australian Salmon or Calamari. There's also the possibility to nab a Mako Shark if you're feeling lucky.
Close to white sandy beaches and clear waters, St Helens provides a relaxing and laid-back vibe not found in other busy towns. 
There's so much beauty and plenty of fish to be found across this great nation, you just need to Get Out Of The Workshop Hopefully this piece has given you a few new destinations to seek out or at least inspired you to get back out to the waters near you. 
Find more time to get out by cutting your time spent cutting jobs. goCabinets will connect you with a local manufacturer to cut your jobs the way you need them. Do less cutting and do more living.