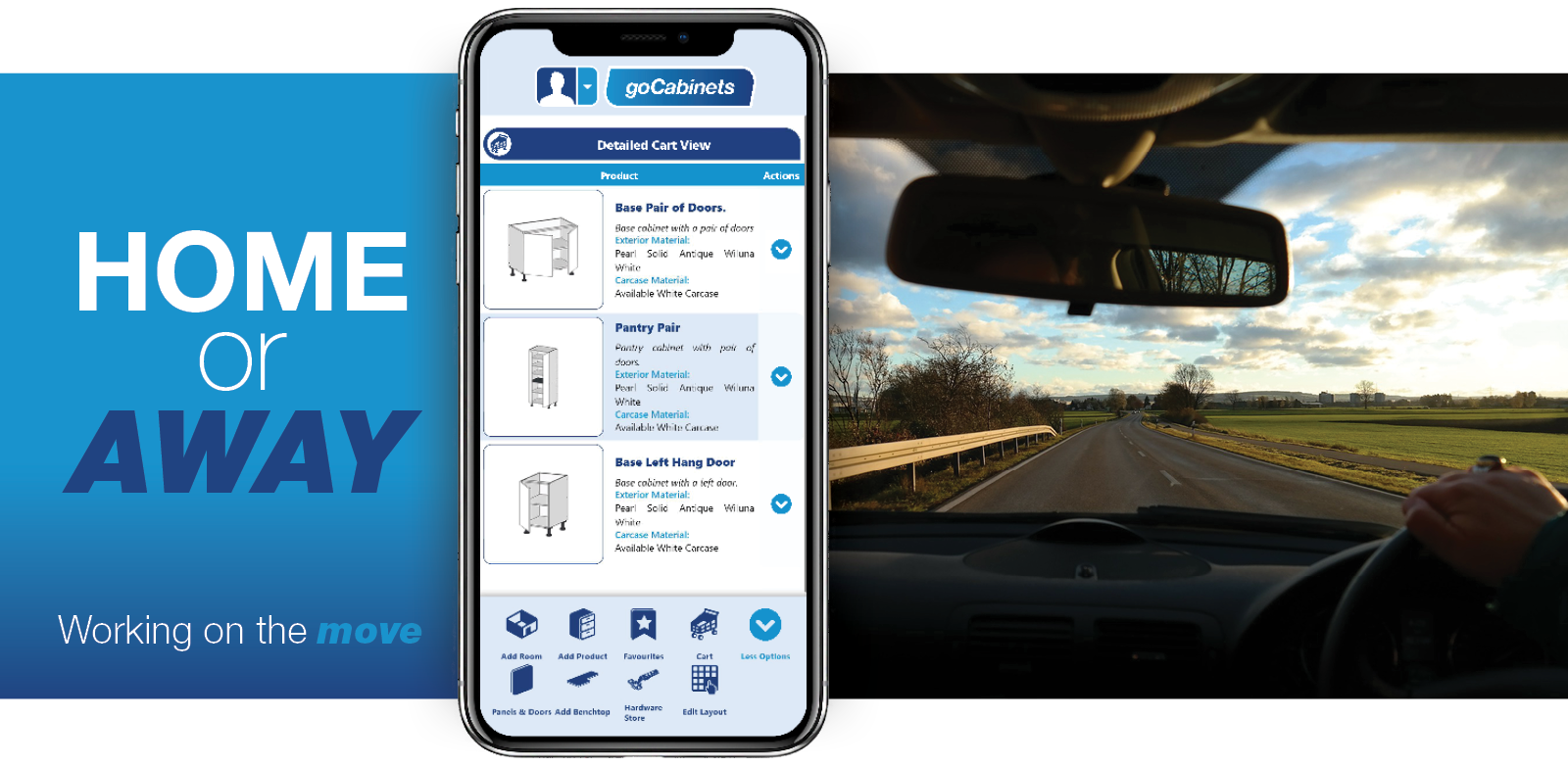 Being on the road has always been a major aspect of the job for many trade professionals, whether it be building or installing on-site, measuring or quoting at a client's home, or picking up additional supplies.
The need to be "on the move" has remained for the modern tradie, while at the same time, the role of software and technology has been increasing as years go by. The likes of design, management, quoting, or other software are used regularly across the industry. In current times, there is a clear need for increased mobile technology and functionality so that professionals on the road can less often be forced back to the office.
This importance has been heavily addressed by the recent updates to the goCabinets ordering system. goCabinets' new unique and easy-to-follow mobile interface now makes it more convenient than ever to work on your projects wherever you may be. Don't pull out the laptop or wait until you're back at the desktop to update your project. Easily sign into your goCabinets account from your mobile to check on or make changes to your projects. It's that easy!
On-site or on the couch, you can now be sure to capitalise whenever the moment strikes.
The new interface of goCabinets is live and accessible now! Upon your next log-in you will be prompted to make the switch. Feel free to contact the team at
Info@gocabinets.com.au with any feedback.