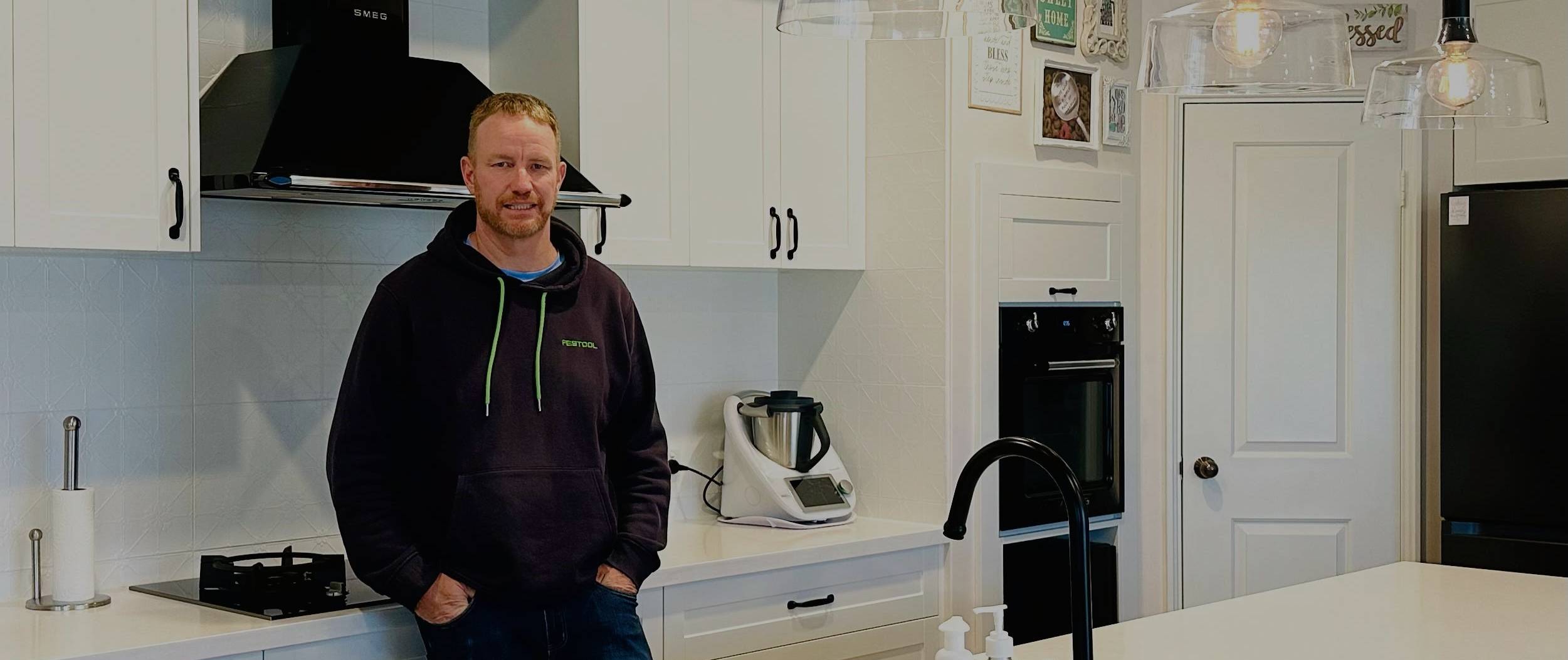 At the height of Covid border closures in 2020, Damien Parker was stood down as a commercial airline pilot. Instead of lamenting, Damien started installing cabinets.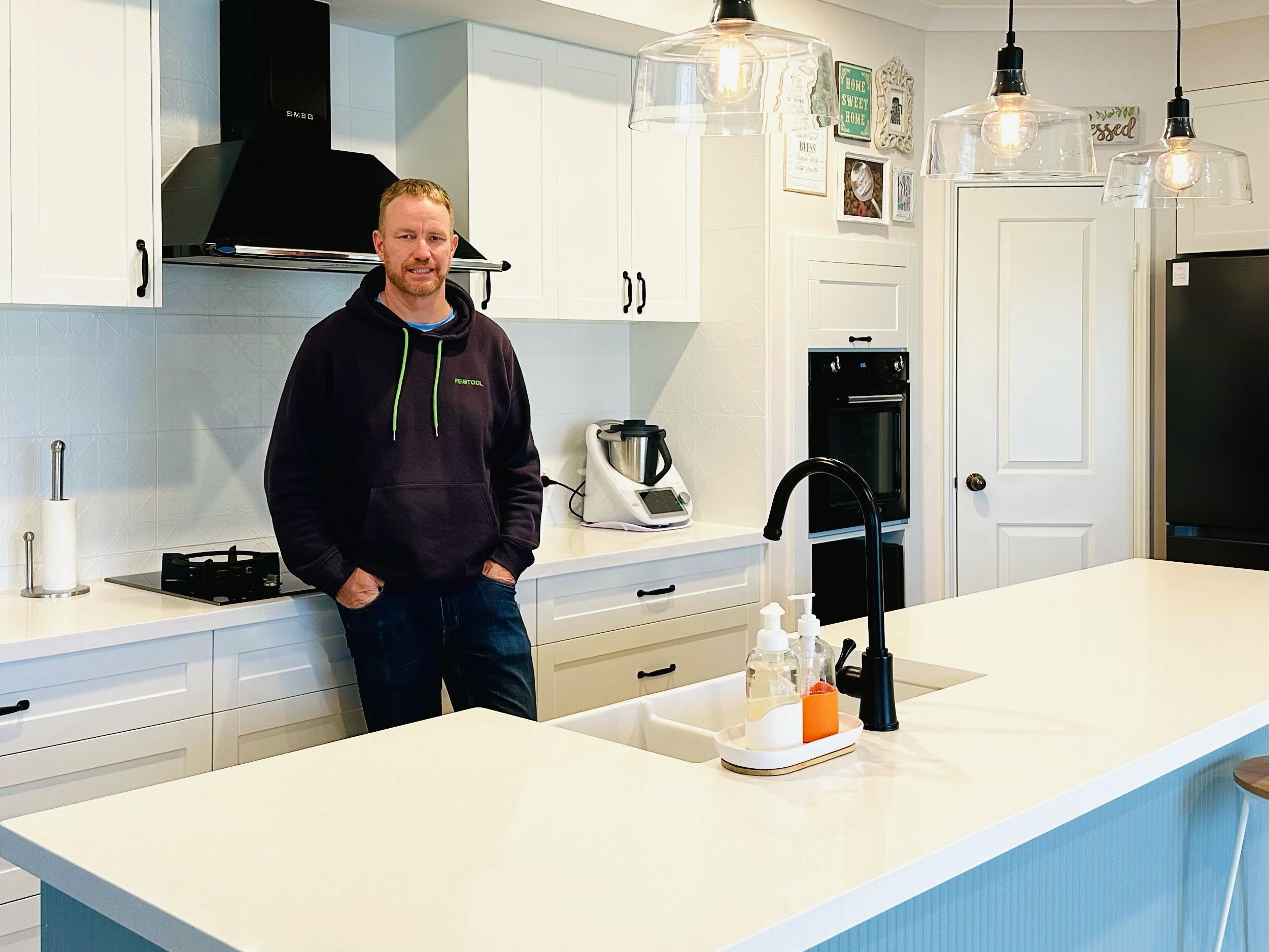 "I had done some cabinet making a long time ago and my father was very handy and showed me a lot about building, and building neatly and efficiently" explains Damien on his career shift. "Initially, I thought I could offer help to some friends to install their kitchen and that spread. I ended up doing a few kitchens while stood down from flying."
When asked about how he first heard of goCabinets, Damien said," A friend said, 'Oh, I've got a goCabinets account. Sign in and have a look at my drawings and see what I should do.' And so I did. Between us, we sorted out the drawings and that was the first kitchen."
Damien finds the best feature of goCabinets to be the instant online quoting. "The fact that you can design from home, manipulate and not get charged for changing your quote is great. Once you learn the system you can swap the doors and go 'What does that cost me?' I can swap from Blum to cheaper hinges and see what the difference is. You can swap finishes as many times as you want because you don't feel like you're making the manufacturer redo the plans 100 times."
Damien has found a new passion in cabinetry, in particular, gentlemen's high-end wardrobes. While Damien is still working in commercial aviation, he is also pursuing cabinetry. One way in which goCabinets has helped Damien to achieve this, in his own words, is he can "quote online and in comfort" and at a time that suits him.
Getting quotes for cabinetry is quick, easy and can fit around your life. goCabinets is designed with ease-of-use in mind. Cut down on your admin times and costs today. If you are interested in learning more about how goCabinets can streamline the process of ordering
cabinets click here.
Damien is based in WA. If you would like to contact him regarding your cabinet requirements give him a call on 0407121262