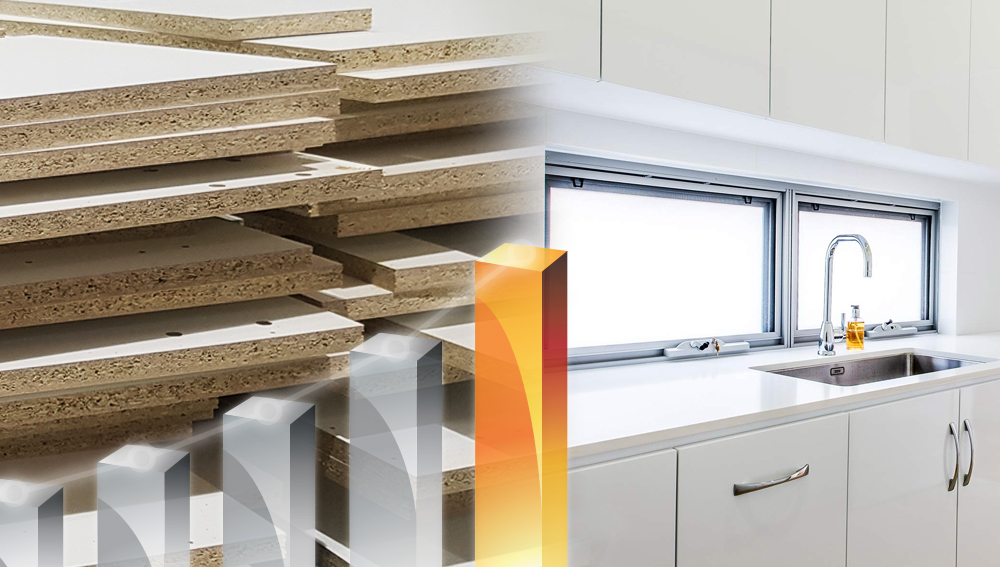 The internet has always been about connecting people but in recent years it has evolved into a hive of social and commercial activity. With the internet, a business can reach countless more consumers as well as reach suppliers and resources easier and more affordably than ever before. An entire business can be run from the comfort of a computer. This isn't limited to multi-national corporations or teenagers selling t-shirts from home. Even the traditional tradie or handy man can grow their business to previously unthinkable levels without the need for a factory or expensive machines.
Traditionally a cabinet maker or tradesperson would grow their business slowly as they pulled in enough income to upgrade their equipment, hire or purchase a factory, and install expensive machinery. Now you could be selling and installing limitless cabinetry using just manpower, a set of tools and no heavy investments holding back your profits. Enabling you to grow your business faster and easier than before. Even a handy man can now grow from fixing a few cupboards to supplying and installing a brand new kitchen without any major capital investment.
Take this scenario:
- You meet a client and they describe their perfect kitchen to you.
- You visit their home, take some measurements and determine what is needed for this project.
- From your computer you log onto goCabinets and enter the cabinetry that you're going to need for this job. You get an instant and exact quote on how much all of this is going to cost you at trade pricing.
- You take your quote, apply the necessary mark-ups and present it to your client. They agree and the deal is made.
- You jump back on goCabinets, finalise the order and it's instantly sent straight to a local manufacturer to cut, ready for pick-up or delivered straight to your client's door.
- With a few tools and manpower, you assemble and install the cabinetry for your client and leave them with a brand-new kitchen. Job Done.
You've been paid for your time, your effort, and the cabinets themselves. Your only expense was the petrol that got you there and the initial cost of the cabinetry. Meanwhile you don't have the expenses of a factory, machines, maintenance, or power holding back your profits. On top of this, while you're not spending the effort cutting your panels, you could be visiting other clients to quote and win even more jobs.
If two men are running a race and each is dragging a cart behind them, wouldn't you want to be the man dragging the least amount of weight? The streamlined tradie is running their race without substantial capital dragging behind and it is going a long way to helping them win the race and grow business.