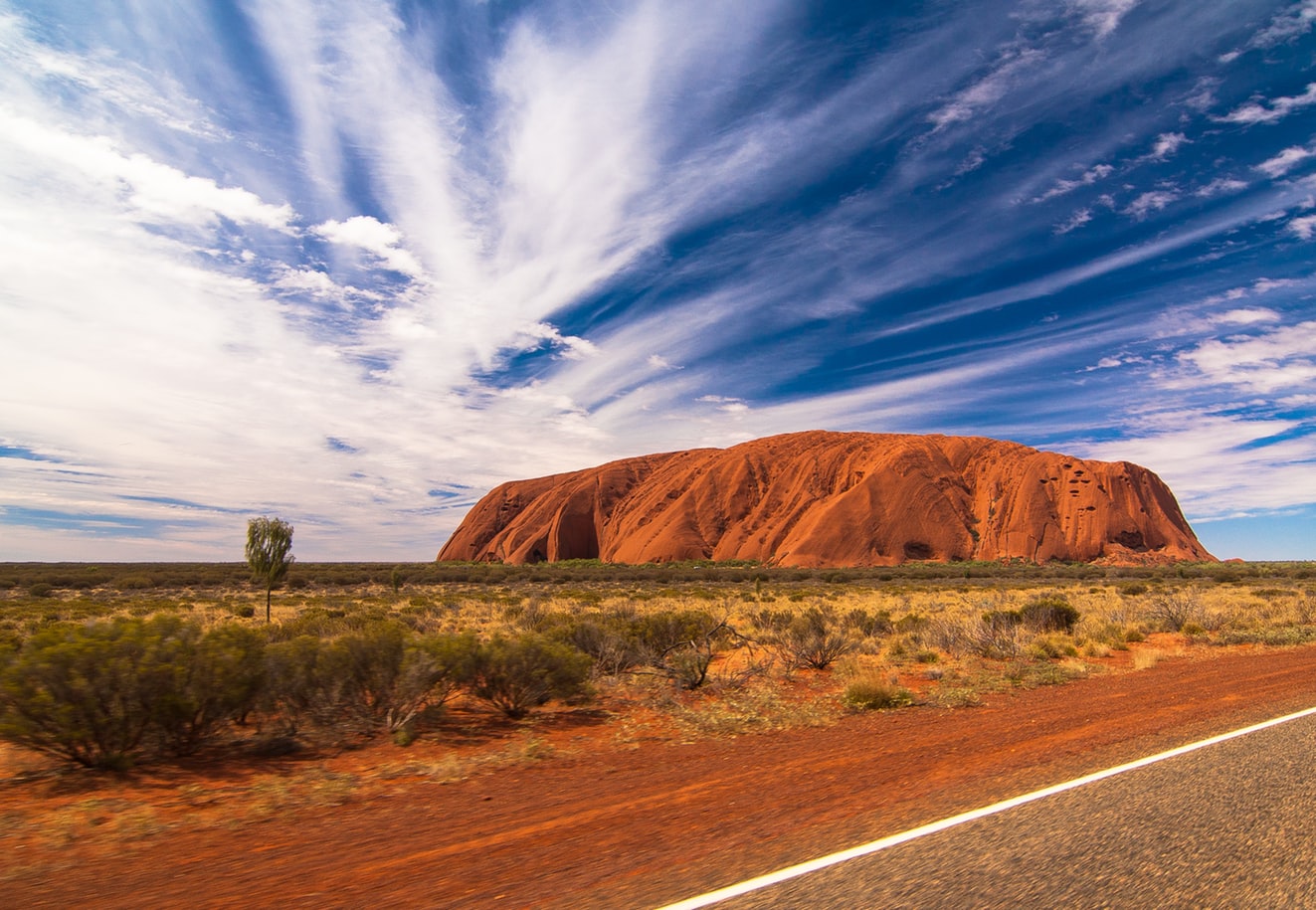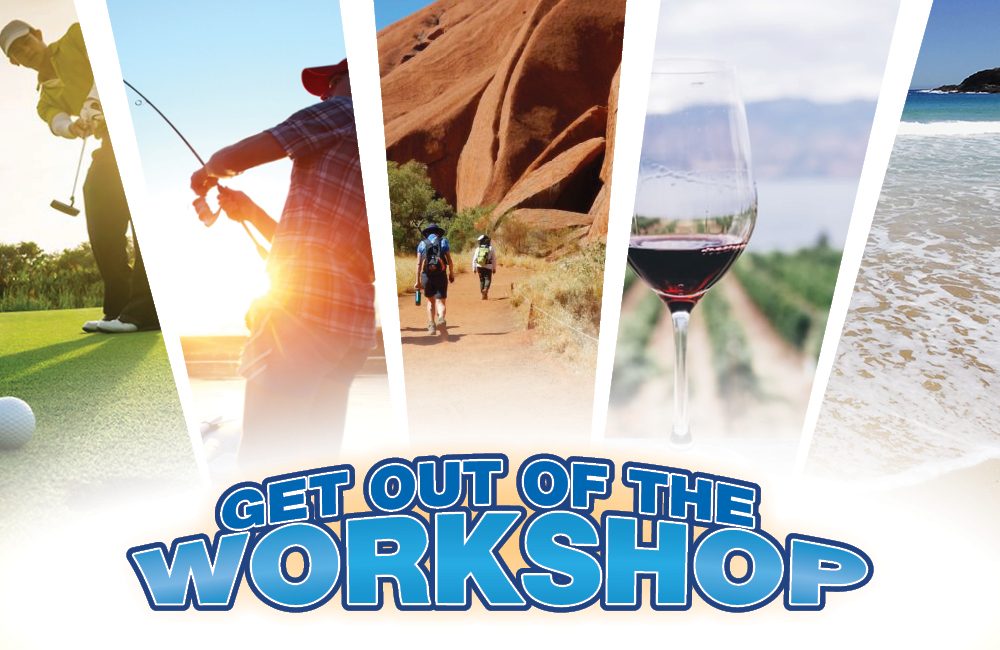 Explore the country and explore the countless activities and thrills that can be had as goCabinets shows you what you can get up to when you get out of the workshop.
Australia is home to some of the world's natural wonders. The majority of Aussies are well aware of these sites yet it's amazing how many are still yet to visit these astonishing places. With the beginning of a new decade, maybe its time to spend less hours focusing on cutting jobs and start scouring our own backyard by passing the work of cutting to goCabinets.
Unfortunately much of Australia is currently affected by devastating bush fires that we only hope will be put to an end soon. So many areas just as wonderful as those listed below are facing disaster. We encourage you to support affected areas as best you can so that homes, communities, and essential ecosystems can be saved and restored.
Victoria
The Twelve Apostles
Just off the coast of Victoria, these limestone stacks have been formed by years of continuous erosion (2 centimeters a year is eroded from the base of the stacks). A visit to the site will give you a beautiful view of the only 8 remaining Apostles which provide a reminder of why it is a "see sooner rather than later" experience.
The grandness of the Apostles is equally matched by the stunning journey that can be taken to reach them. Driving along the Great Ocean Road is an iconic experience of winding bends and beautiful ocean views along almost the entire route. Stop off in one of the gorgeous towns along the way before getting a look at one of Australia's greatest coastal sites.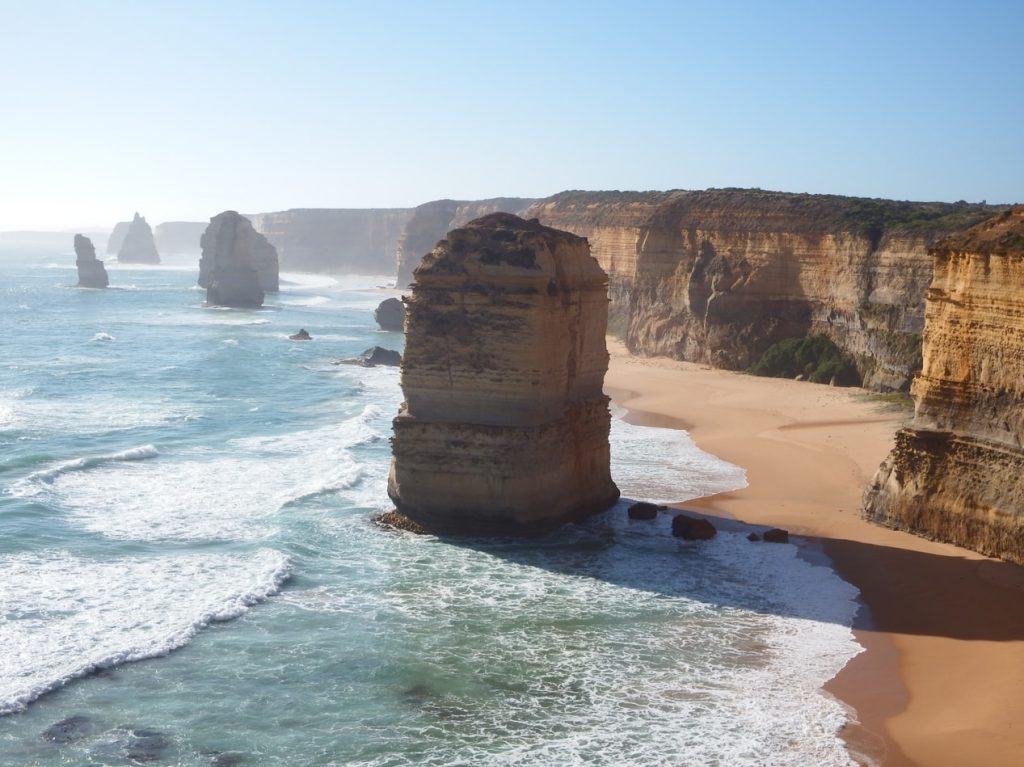 The Northern Territory
Uluru
It's a rock. An over 500 million year old, 348 metre high, 3.6 Kilometer long rock. Strikingly beautiful, the site changes colour as the sun's position changes. At sunset and sunrise it can glow in a fiery orange/red that millions of visitors strive to capture.
If such visuals don't appeal to you then perhaps the culture and deep spirituality surrounding the site can grab your attention. A sacred site to the local Aboriginal people, in 2019 it became prohibited to climb the rock. This takes nothing away from the sense of awe and beauty that thousands of visitors take in on a regular basis.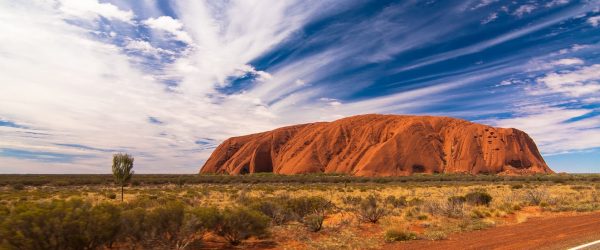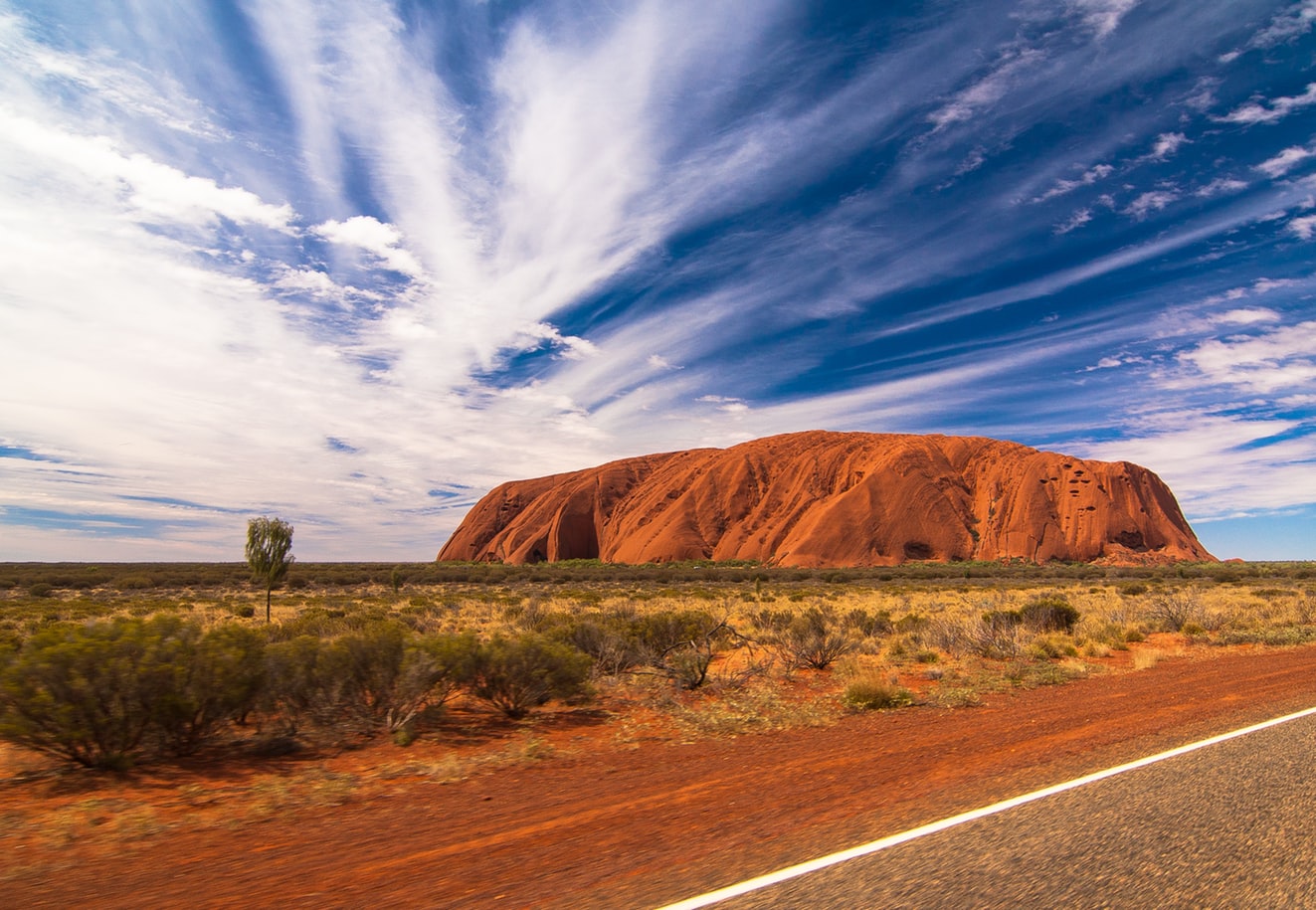 Western Australia
Shark Bay
A World Heritage site, Shark Bay is home to 5 species of endangered animals as well as around 10,000 dugongs. The coastline of long white sand dunes, shallow penisulas and limestone cliffs is quite secluded being 850km away from Perth.
If you want to see history, a trip to Shark Bay must include visiting the Hamelin Pool Stromatolites. These oldest and largest living fossils on earth date back a whopping 3.7 BILLION years! They can be found up to 1 metre high and still grow up to 0.3mm per year. While fossils may not excite you to your core, this collective of history, wildlife and beautiful coastal features combine to make Shark bay a must visit destination.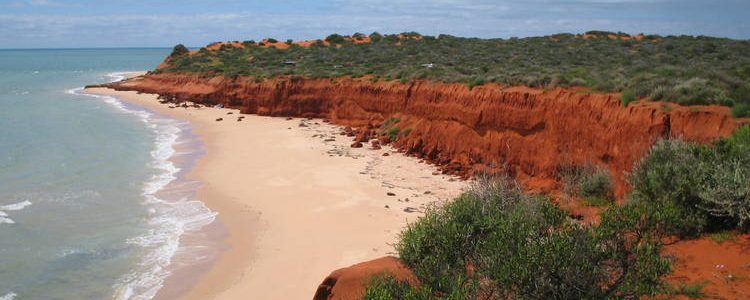 Tasmania
Cradle Mountain
One of Tasmania's most visited attractions, Cradle mountain is notable for the unique and distinct shape from its bowed summit. Take in the view of the mountain from the shores of Dove Lake or Hike your way to one of the grand lookouts. A diverse number of tracks allows for fantastic walking or hiking while a range of cabins and campgrounds in the area allow you to further immerse yourself in the nature and history far from a nearby town.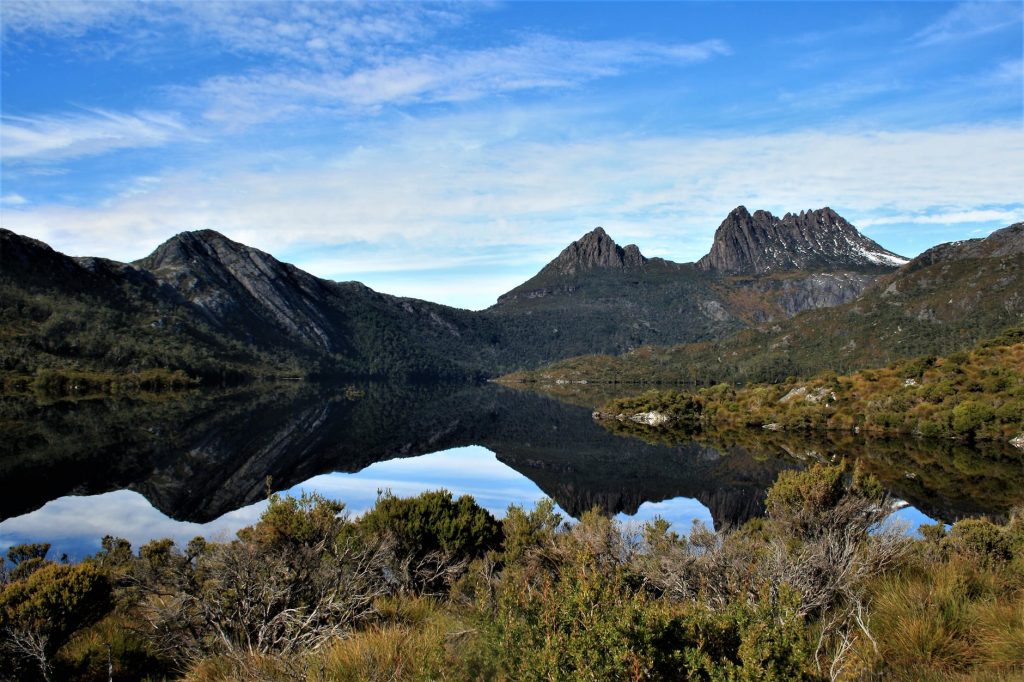 Queensland
The Great Barrier Reef
A bucket list destination to most of the world's population, The Great Barrier Reef is a colourful and diverse home to over 1,500 species of fish and 400 types of coral. The world heritage listed site holds an area of almost 150 thousand square kilometres and is the perfect snorkeling and diving destination. Even those who aren't looking to get themselves wet can see the beauty from a boat or even a nearby coast. In fact, the reef is the only living thing that is actually visible from space.
Coral bleaching and increased destruction of the reef resulting from pollution has been hot conversation around the world in recent years. Those who are able should leap at the chance to explore this amazing site before further damage occurs.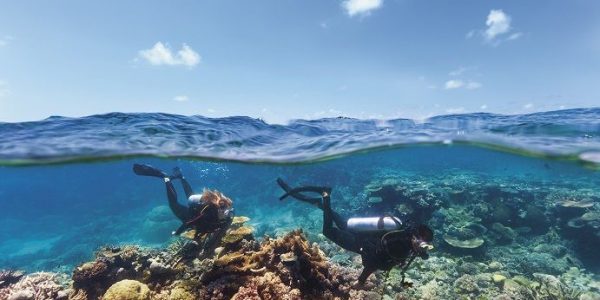 South Australia
Blue Lake
Located in Mount Gambier, Blue Lake is one of the most astonishing sites to see in South Australia. If the name hasn't already caught you onto it's most appealing feature, Blue Lake is renowned for the beautiful blue colour that is so prominent between the months of December and March.
Surrounded by a 3.6km walking track, there are plenty of viewing platforms along the way to take in a unique view of the former volcano. While not as famous as other sites on this list, Blue Lake is a must-see location when visiting the area. Images and photos can not express the same awe-inspiring beauty visible in person.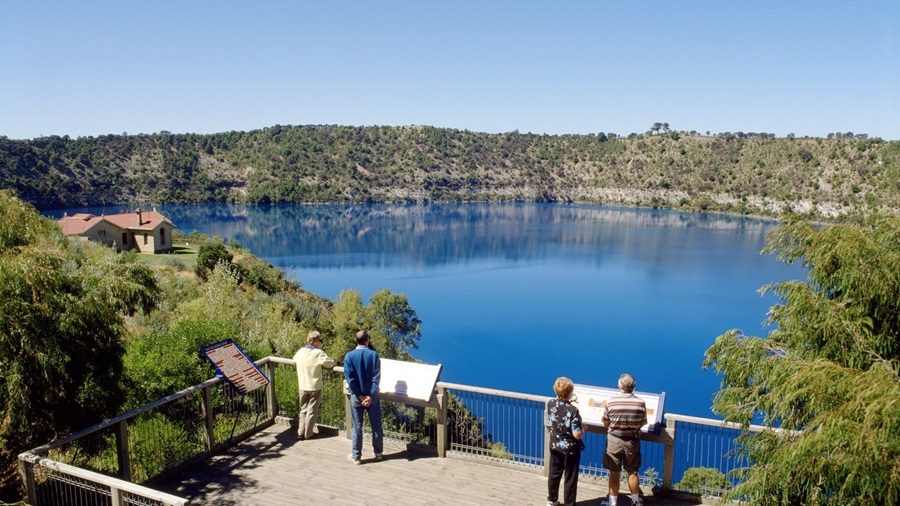 New South Wales
The Three Sisters
One of Blue Mountains' and New South Wales' most notable sites. Thousands of years of weathering have carved out these three sandstone peaks that now stand more than 900 metres above the Jamison Valley. The focus of many Dreamtime stories, The Three Sisters are also an important part of Indigenous history and culture.
There are plenty of fantastic things to do and sites to see near The Three Sisters and in the surrounding Blue Mountains. Be stunned by beautiful cliffs, waterfalls and gorgeous rain-forest.
New South Wales has been greatly affected by these destructive bush fires that are still raging. Visiting these areas when safe to do so will help bring them a step closer to restoring regularity and economical growth.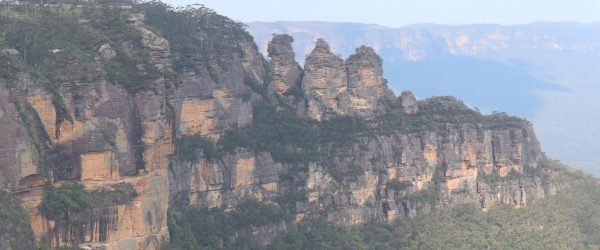 There is so much to see and do across this beautiful Nation. Every part of Australia has wonderful natural landmarks that help make this Country what it is. Everyone should take their chance to visit as many of these sites while they are at their most vibrant and sensational.
Find more time to get out by cutting your time spent cutting jobs. goCabinets will connect you with a local manufacturer to cut your jobs the way you need them. Do less cutting and do more living.
Check out these other reasons to get out of the workshop: